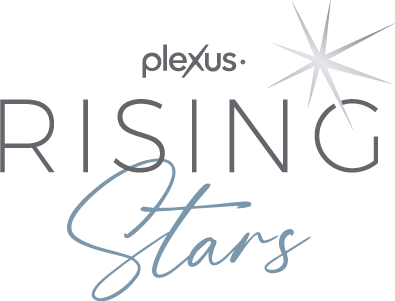 The Rising Stars Program honors goal-getting Brand Ambassadors who have achieved the greatest annual percentage increase of Plexus® Points. Join us in recognizing these proven performers who have exceeded expectations.
The Rising Stars Program is open to Gold through Diamond Brand Ambassadors in the United States, Canada, Australia, Mexico, and New Zealand who have reached the legal in their country of residence.
The qualification period for the program is April 1, 2022 - March 31, 2023.
Only Plexus points earned on levels 1-4 count toward the highest Plexus Points totals.
Rising Stars honorees from each rank, Gold thru Diamond, are recognized on stage at our Plexus® Annual Convention where they receive an award and celebrate their accomplishment with their peers.
Keep earning Plexus Points as you grow your business and you can be "in the running" to earn this award! See the FAQs and Official Rules for full program details.