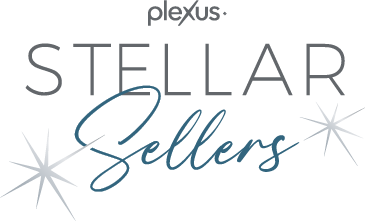 The Stellar Sellers award recognizes the top 3 Brand Ambassadors at each rank, Gold-Diamond, who have the highest Plexus points from Levels 1-4.
In addition, we will be recognizing the top Brand Ambassador at each rank level from Canada, Mexico, and Australia / New Zealand.
The Stellar Sellers Program is open to Gold through Diamond Brand Ambassadors residing in the United States, Australia, Canada, Mexico, and New Zealand who are of legal age in their country of residence at the time of entry.
The qualifying period for the program is April 1, 2022 - March 31, 2023.
The earners must have a minimum of two personally sponsored active or new VIPs during the qualification period.
Stellar Sellers honorees are recognized on stage at our Plexus Annual Convention, where they receive an award and celebrate their accomplishment with their peers.
Strive to become a Stellar Seller and be one of next year's honorees! See the FAQs and official rules for the full program details.