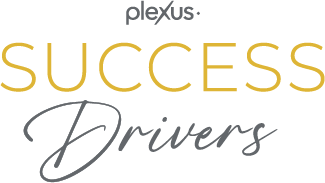 The Success Drivers award will recognize the top 25 Jewel Brand Ambassadors with the highest annual points in their levels 1 through 4, who also achieved and maintained Jewel rank continuously for all 12 months in the earning period!
This award is celebrating consistency in your business results and recognizing those that are consistently building their teams along with their sales.
In addition, we will recognize the top 5 Brand Ambassadors from Canada as well as the top 3 from Mexico and Australia / New Zealand.
The Success Drivers Program is open to Emerald, Sapphire, and Diamond Brand Ambassadors residing in the United States, Australia, Canada, Mexico, and New Zealand who are of legal age in their country of residence at the time of entry.
The qualifying period for the program is April 1, 2022 - March 31, 2023.
Qualifiers must be Emerald, Sapphire, or Diamond highest achieved rank by April 1, 2022, and must maintain at least Emerald paid rank as Jewel for all 12 of the 12 qualifying months.
Success Drivers honorees are recognized on stage at our Plexus® Annual Convention, where they receive an award and celebrate their accomplishment with their peers.
Drive your way to success and be one of next year's honorees! See the FAQs and official rules for the full program details.